Why 'Moderation' is a big deal…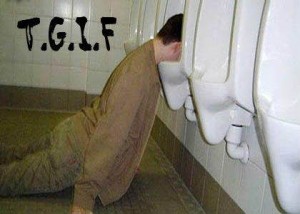 Why moderation? Why would one want to stay closer to the political center? Is there empirical or even theoretical proof that such a stance would be the ideal?
It is safe to say there are as many theories and their advocates as the day is long.
Before we proceed I would like you to keep the following simple example in mind while we look at how the complexity of interactions among all the actors and events in the world at any given moment is simply extraordinary!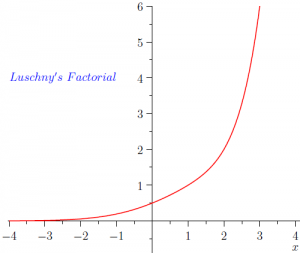 How many possible combinations could you have with 21 digits?
51090942171709440000 51 quintillion … or 51 billion billion …
What of this basic idea of complexity and moderation as it relates to all of these issues and the actors taking part?
We can also express this enormous growth as Combinatoric explosion.
Look at all of the problems and challenges that we as a species face each today: resource depletion, environmental issues, political systems (Left, Right, Moderate, Communist, Liberal, Conservative, Republican, Democrat, etc.), economics (Keynesian, Smith, Chicago School, Neo-Classical, Supply Side/Trickle down ), regulation and law, social problems (poverty, education, welfare, addiction, health, nutrition), religion, nationalism, war, world population growth (which is growing almost exponentially as well), etc…..
The number of possible interactions just on a local level is enormous.  We can see quickly how any system, however cleverly designed, falls prey to the random nature and extraordinary complexity involved in the interaction of all the actors and events involved.
On the scale of national events, acts of nature that might devastate countries include tsunamis, earthquakes, famine, illness, drought, and so on.
We have the complexities of world trade, currency evaluation/speculation, stock markets, international finance, housing costs, and again, the list goes on. All of this is of course directly affected, in a multitude of ways, by the acts of nature mentioned above.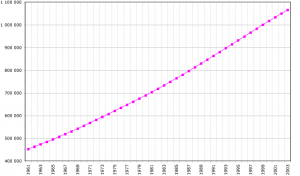 On the geopolitical front, nationalism has become the de facto replacement in many formerly communist/socialist countries, China is rapidly rising, Russia is re-energized, India is growing, and there is global terror, religious extremism, and the Israel-Palestinian conflict, with the ensuing human rights violations and political fallout; and this is only to name but an obvious few – there are many other issues at hand.
One's head can begin to spin when one thinks of the possible (factorial) interactions happening among all the actors and events in this madness we call life.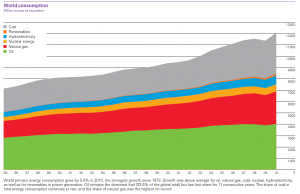 A crucially important element in this pool of interaction, which has a profound effect on many other parts of the world's economy, is of course oil and its availability.
Oil is our principal source of energy (37%), followed by natural gas (26%), coal (25%), nuclear power (6%), biomass (4%), and hydroelectric (3%). We can see that fossil-based fuels, as of 2011, provide 89% of our energy.
The following is a chart of estimated oil reserves throughout the world, not including yet-undiscovered reserves (Africa, Mexico, Arctic/North Atlantic, etc..) These future discoveries could be significant, but they are, as it stands today, unproven. Likely, yes. No one knows for certain.
That's a total of 1 trillion, 348 billion, 528 million, 420 thousand proven barrels of oil reserves in the ground, worldwide, as of 2011.
We can see Canada has 178 billion barrels of proven reserves; 173 billion of those barrels are in the 77,000 square kilometre area known as the Alberta Tar Sands.
The important thing Canadians should remember and think about is: Canada is second place IN THE WORLD in proven oil reserves, and 97% of Canada's proven remaining oil reserves are in the Alberta Tar Sands.
In the chart further below you can see the the world is consuming 85,980,00 (85 million, 980 thousand) barrels of oil a day.
The straight math says we have 42.97 years of proven reserves left at our current rate of consumption.
The simple math: the world's total of 1,348,528,420,000 barrels of proven reserves divided by a consumption of 85,980,000 barrels a day = 15,684.21 days. 15,684 days divided by 365 gives us 42.97 or 43 years of proven reserves at our given consumption.
It is important to note that in this simple division we are assuming demand for oil stays at the same level. We are not factoring in the rise of China, an emerging reenergized Russia, the increasing prosperity of the developing world, and exponential population growth in many countries (India, China, etc.), which will continue for another generation before the effects of education and wealth lead to a drop in birth rate. All of these can or will result in increased consumption.
Conservatively, we can take 10-15% off many countries' stated proven oil reserves amount, as many countries are prone to overestimate their reserves to gain a better slice of the open market under OPEC rules. Counting new, yet to be discovered reserves in the Arctic, Africa, North Atlantic, etc., and factoring in obvious growth in worldwide demand for oil, we may have 150 years of reserves left.  Some say 300 years, while others say that's very optimistic . Let's go with the pessimists, and plan for 150 years of a fairly stable supply of oil – and this would require conservation.
World energy demands grew by 5.6% in 2010, the largest 1-year increase since 1973. Consumption in OECD countries grew by 3.5%, the strongest growth since 1984. Non-OECD countries' consumption grew by 7.5%, which means 63% more oil was being consumed in those countries than in 2000. China's share of global energy consumption is 20.3% – the world's largest. Global oil production increased by a mere 1.8 million barrels per day (2.2%) in 2010, not matching the world's rapid growth in consumption.
If we end up with 300 years of oil, near the end, it will mostly be very rich men showing off their ancient combustion engine roadsters – the rest of the world will have gone electric long, long ago.
Most of the world's largest single reserves, such as those in Saudi Arabia and Mexico, were discovered almost 70 years ago. In Mexico the largest reserve is now so low they pump in nitrogen to maintain an acceptable well pressure. Many old reserves are well past peak production and the barrels per day have been dropping since the 1980s.
It is a difficult as it stands today to even keep up with the current demand for oil; our barrels per day of production are dropping as reserves age and become depleted. Moreover, in the future, we will have to be able to keep up with an even greater, and continuously growing, demand.
In North America 30% of our oil is consumed by agricultural production.
If we start conserving, and perhaps allow the price of oil to rise by tightening its flow (of course Canada, with the second largest proven reserves in the world, could be a key player in how much oil is allowed onto the market), we could extend the amount of time that we will have direct access, as a nation, to a vital source of energy. Consider: in North America 30% of our oil is consumed by agricultural production, and this will surely rise with population growth. It is also worth noting that 98% of Canada's energy production is currently sent to the U.S. – the world's largest consumer of oil.
This ever-increasing demand on resources that a growing population will undoubtedly have is for obvious reasons unsustainable in the long-term. It doesn't look like a winning proposition. Will we bet our future on unknown future prospects, and the very real possibility of a protracted resource war?
With moderate long-term planning and conservation, we would see a likely reduction of Co2 in the atmosphere, as we would have more time to re-establish natural habitat that was destroyed by oil, natural gas, and coal exploration. Increased energy costs would promote worldwide energy conservation, and the investigation into and finally adoption of alternate energy sources. Conservation of oil reserves would of course aid in the reduction of greenhouse gasses through a natural reduction in worldwide consumption.
I'm for the evolution of any law, including environmental protection laws, as technologies mature and new technologies are discovered, etc.. But the scrapping of environmental protection laws entirely could only be made by a fool (S. Harper – you listening?) who has allowed self-interest and "special interest groups," and not the interests of the citizens and the nation's long-term national security, to become the guiding principle.
A graduated adoption of alternate energy would have a minimal effect on the economy, surely less than, for example, a hurricane in the Gulf coast where 60 wellheads are wiped out. This loss in production and spike in oil futures is what holds every nation hostage – ready to wage war for continued access to this vital national resource.
Oil production is getting more expensive because companies have to explore and drill in increasingly inhospitable territory,  whether it is harsh environmental conditions or politically unstable countries. The increased costs of exploration and production are the same all over the world. It would seem obvious, prudent, and realistic to assume that a government body could, and would, regulate energy corporations in an internationally ratified and fair manner.
Exploration could, if the right balance was found, be always partially or wholly funded by the government at a great profit to the taxpayer.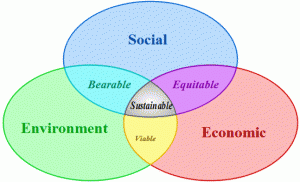 These relationships already exist in various forms today, but they are overly lenient and we as shareholders (citizens are shareholders in that it is our government that invests into these massive projects), sharing the primary cost, exploration, do not get value for our money.  Consider this: if our tax dollars are used to fund exploration in the North Sea as with Hibernia, et al., and if we the taxpayers, through our government, have taken on a great deal of financial risk, doesn't it stand to reason that we should get a higher value for our investment? This author finds the current top-tier royalty rate insulting to Canadians. Our ownership and control in these companies should be accurately reflected in the investment we've made (and risk we've taken) in these projects, and just as accurately reflected in the return we get. After all, it is the government and the citizens of a nation who supposedly own their nation's mineral rights.
It seems to me whoever is negotiating these transactions with oil corporations should be fired and someone put in who can negotiate fair deals for their citizens. That would be a leader who doesn't bow to "special interest groups" and respects forward-looking environmental protection laws. Our leaders say that these investments are to encourage oil companies to continue exploration. Energy corporations need to be exploring with or without our investment for their own survival.
It seems to me that oil companies' futures are inexorably linked with those of the governments and citizens.
Top-tier royalties, after investment overhead has been paid, should be at least 50% and not the 30% pandered to us by our government officials. These rates do not accurately reflect our investment in these projects as a country nor the basic fact that these resources are owned by the citizens of a country. Our governments should be negotiating deals that reflect this. Hugo Chavez nationalized oil corporations in Venezuela not just because he is a socialist/communist dictator – Chavez was sending a message to the world's energy corporations: they have forgotten that natural resources are owned by sovereign countries. If more equitable relationships could not be brokered he would, as he ended up doing, just take control of all production. This author doesn't think this is at all a realistic proposition, or even a healthy one in OECD countries, but is merely using it as an example of how citizens should be asking their governments for a much more equitable relationship with these energy companies. In Canada for example, consider, as we mentioned before, that 98% of our energy is sent to the U.S., with U.S. companies drilling from our own natural reserves, feeding the U.S.' massive demands on oil production. They win on every side of the equation – and we the Canadian taxpayers lose.
With more equitable profit-sharing between our governments and energy corporations, they can remain privatized. Our governments would exert a truly "fair" amount of control through exploration financing, taxes, and strictly controlled production cost increases that would be passed on to energy consumers. This of course would break the cardinal, and legal, rule that a corporation must always provide profit to its shareholders. In situations where national interest is at stake, such as energy production and consumption and its direct effect on the economy, there are times that shareholders would, and should, have to absorb loss of value in their positions. I may not be the sharpest tool in the shed but I have an idea that even under this "draconian system," about which lobbyists would holler their heads off, energy corporations and their shareholders would still make billions upon billions as we work towards extracting the last barrel of oil from the Earth.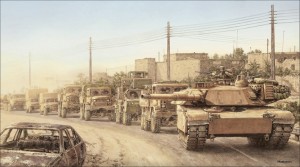 A bit of trivia for my readers: the U.S military uses as much oil daily as the entire nation of Sweden does in a day, at 328,100 barrels.  The US is number one for oil consumption in the world with 18,690,000 barrels/day, the European Union is second with 13,680,000 barrels/day, and Canada is in 10th place with a consumption of 2,151,000 barrels/day.
However, the U.S., with 5% of the world's population at 313,184,000 citizens, uses 21% of the world's daily production, or four times as much as it should, theoretically, per capita.  Canada, with 0.48% of the world's population at 33,476,688 citizens, uses 2.5% – five times as much as we should. Per capita, we are even more oil hungry than the U.S.!
Wasn't the point of this article to argue for the principle of moderation?
We have now briefly discussed basic complexity and its factorial growth, some of the actors and events that shape our world and of course our lives, and an important element that takes part in all of these things whether we like it or not – energy: oil, natural gas, and coal.
It is easy to see how this complexity rapidly gets out of hand.  In "Complexity and the History of Economics" David Colander states:
"All economists know the economy is complex – very complex. That is one of the reasons why society needs economists – to try to make that complexity somewhat simpler and more understandable."
Yet in practice this isn't often the case at all – economics today has become a black art of sorts, a religion, with financial wizards and actuaries sitting in dark rooms among piles of statistics trying to fit all of this madness into one perfectly beautiful complex equation.
Even if you and I were not meant to understand such complex differential calculus, it doesn't mean that one should cede control to those in black hats and to our leaders just because they say something is so and what the results will be.
We can and should learn enough of how the world works that we can see that partisan politics and its ilk should be put in the dustbin of history. We should be looking for moderate leaders who are either slightly left or slightly right of the political spectrum. Why?
If I was asked to sum it up in one sentence it would go something like:
"One party should be moderately oriented to social policies and liberal principles, the other should be moderately oriented to business policies and conservative principles."
It is of course a little more complex than this, but it is a pragmatic observation for a number of reasons. Firstly, this allows the electorate to choose what course best suits the country at any given time, without putting any group into power that leans so much one way, they can only go in a circle. This kind of basic critical analysis should be a part of everyone's thinking. Have you ever stopped to think that maybe it works just a little too well for a ruling class, wherever they may be and whomever they may lord over, that people are encouraged not to talk about politics? Remember the old saying, "Never talk about religion, politics, or yourself"?  I can agree with the first and the last ones because that blend of conversation tends to lean in one way so much that it too tends to make repetitive circles.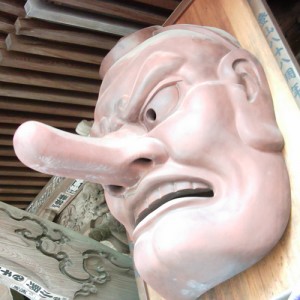 To encourage people to not talk about politics seems almost conspiratorial to me. If you are a living, eating, breathing human being you are part of politics – put three people in a room and you have politics. Some say, "I don't do politics – but will talk about the lives of others and the nitty-gritty, sexy, sordid details of what it's like to be a carnal human being." You don't think that's politics? At least on an intimate level?
Moderation helps us temper the difficult nature of the complexities that lie ahead.
This is our world and it's messy. We need to talk about these ideas so we are better informed and able to instruct our government on a practical course forward. Moderation helps us temper the difficult nature of the complexities that lie ahead – simply by admitting that no one can really know what tomorrow will bring for us individually or as a nation. We are all at the mercy of what the world throws at us.
In Canada for example S. Harper's agenda to strip the Alberta Tar Sands at the fastest rate possible is a fool's errand – and some environmental groups who want to stop all production of the Alberta Tar Sands, forever, are at the equally unbalanced opposite of the political spectrum. They are both operating from off-kilter and ill-thought-out observations of the real world as it functions today.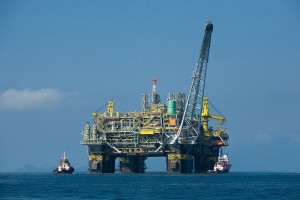 It should be easy for any thinking person to see that if in fact Canada is second place worldwide in proven oil reserves, and 97% of those reserves are tied up in the Alberta Tar Sands, then two conclusions can be drawn. First, the reserve should obviously be protected and not sold off to the world market as rapidly as we can get it out of the ground – I stated the argument for this earlier in this essay. Secondly, not protecting the Tar Sands would force Canada to invest incredible amounts of capital to tap whatever oil lies in the  North Atlantic/Arctic areas. This remaining unexplored territory is in some of the harshest and most difficult environmental conditions on Earth.
It should be noted that a recent Shell Oil deep-sea project cost more than three times the cost of the last Nasa Mars mission. The drilling platforms leased by oil companies are so large, complex, and specialized, that they  choose not to maintain these on their own and contract these platforms from other companies. The rental fees on these run to about a one million dollars a day U.S.. A recent drilling project was over 350 days late because of unforeseen drilling difficulties – 350 million dollars of unexpected costs.
It is important for all of us as energy producers and consumers to be cautious and moderate in developing and using our natural resources.  A rapid expansion of Canada's oil sands before it becomes an absolute necessity is a bad idea. A moderate approach to developing our natural resources will mitigate the amount of environmental devastation and gain us time to reclaim devastated areas and to improve existing extraction technologies.
So, moderation – what about it?
By now it should be easy to see a simple answer to a complex problem.
Energy use, population growth, social activism, politics, economics, capitalism: all things should be taken up in moderation.
We could be looking for moderate leaders who honestly acknowledge the complexities of the world we live in and in turn lead by being cognizant that moderation tempers this complexity. No one who is sure he/she knows the answer to all our problems, or is extremist about any of his/her positions, should be trusted, or given power.
Environmental groups could also practice moderation by focusing on helping energy projects get done with as much environmental and social responsibility as possible. Instead of being adversaries, environmentalists and corporations could be partners – working together with governments to ensure sustainable and fair development. Independent watchdogs are necessary! But positioning yourself as ready to fight to the death without compromise, as if you are in warfare, is not useful or helpful when people on 'the other side' might actually be ready to sit down and talk to you if you are reasonable and well-informed, and have solutions that are practical, not utopian.
As should be clear from the above discussion about population growth and future energy needs, stopping all production is utopian, i.e. unrealistic. Economic collapse and anarchy would ensue, and how many of us truly believe that would a good thing? Bring achievable, constructive solutions to the table. All the money oil companies spend on dealing with injunctions and lawsuits filed by environmental groups would be better spent on working together to get the job itself done right in the first place.
Oil companies, for their part, shouldn't be forcing citizens to prove harmful effects on their water supply or land in court, and making gag orders part of their agreements with property owners. They should be taking immediate action to correct their technologies and methods if they are adversely affecting the communities they operate in. And governments could make sure they do – and make sure the long-term outcome is the most important focus for everyone.
The only thing we should be radical about is moderation.
Until next time,
R.
A small gallery showing the damage caused by rapid and unsafe development of our energy needs.